The investment management team at the London Road Branch of Raymond James has long and extensive experience in the potentially lower risk and potentially greater return from international investing. We draw our education and experience from internationally recognised and accredited educational and investment institutions. This lends a unique perspective to clients who desire the potential protections and potential return profiles of global exposure for their investments.
Leighton T. Bascom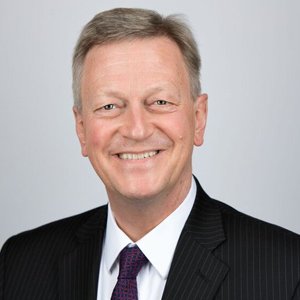 Leighton T. Bascom is an investment manager and branch principal managing individual and institutional investment mandates, and is responsible for the overall running of the London Road branch of Raymond James.
Prior to joining Raymond James in 2003, Leighton was Senior Vice-President - Investments from 1993 at Prudential-Bache Securities (part of Prudential Securities (U.S.) which later became Wachovia) in London where he managed or advised on segregated investment portfolios. Prior to this, he spent five years at PaineWebber, Boston (now UBS). Leighton holds a Bachelor of Science degree in finance and an MBA both attained at Brigham Young University (Utah, U.S.).
Outside of Raymond James, Leighton is President of the Southeast Branch with over 1,000 members of the Chartered Institute for Securities & Investment (CISI).  The Chartered Institute for Securities & Investment is the leading professional body for securities, investment, wealth and financial planning professionals.
He is also UK and Europe Director for the Brigham Young University Management Society (BYUMS), a business association with over 2,500 members in the UK and Europe.
With his training and background in the U.S., Leighton brings a unique perspective to global investing in London that many U.K. and European investment managers may not share. Further, with clients throughout the world; specifically the UK and US, he gets first-hand understanding of the risks posed to clients by country-specific concentrated portfolios. Leighton has presented numerous investment seminars with particular emphasis on global securities investment.
"I believe my family and my faith are the foundations for success and happiness," says Leighton, who between pulls from his investment management career and long-time volunteer service to his local church lays that foundation with his wife, Donna, and their four children.
Leighton.Bascom@RaymondJames.com

Matthew Hogg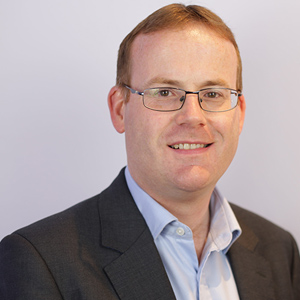 Matthew Hogg is an Investment Manager and Chartered MCSI managing client accounts as well as much of the operations side of the London Road Branch of Raymond James.
Prior to joining Raymond James in 2006, Matthew was with Prudential-Bache Securities (part of Prudential Securities (U.S.) which later became Wachovia) in London from 1997 where he primarily managed account relationships. He then spent a year with Fidelity working in their defined contribution pensions team before moving to Mourant ECS Trustees Limited. There he was responsible for monthly share purchases of over USD $5 million in relation to corporate employee share schemes.
With his background in client facing roles, Matthew understands the importance of treating everyone as an individual. At Raymond James, he still focuses on relationships but also manages client accounts. He works with existing and prospective clients to identify and understand their goals, then discussing ways to reach them. Matthews aim at Raymond James is to deliver an individual service in an increasingly homogenised industry.

About Raymond James Investment Services
Raymond James Investment Services Limited (Raymond James) is the UK private client investment management arm of Raymond James Financial, Inc., a diversified financial services company headquartered in St. Petersburg, Florida, USA.
Raymond James offers a complete wealth management service to independent private client investment managers. We are committed to providing our affiliated advisers with exceptional support, appropriate technology, robust client reporting and a host of resources and tools key to the investment management process, enabling them to deliver excellence to their clients at all times.
Our services are delivered in an open architecture environment so that wealth managers select the products/solutions that meet their clients' specific needs in the most cost effective manner. We do not centrally manufacture or distribute proprietary investment products in the UK, rather we offer wealth managers unprecedented access to a broad range of assets and tax wrappers.
Raymond James is a member of the London Stock Exchange and is authorised and regulated by the Financial Conduct Authority. Registered in England and Wales number 3779657, Registered Office Ropemaker Place, 25 Ropemaker Street, London EC2Y 9LY.